I Did It For Love - A Canadian Classic Rock Compilation
Lobby concert & CD release party
Show postponed due to Covid-19, please hold on to your tickets until a new date is announced.

Message from the band
Due to growing concerns for everyone's health and welfare, Luminous is following in the footsteps of the WSO and postponing their CD release on Friday, March 27th. We hope to confirm a new date in the coming weeks. 

As a result, the CD "I Did It For Love - A Canadian Classic Rock Compilation" will be available for purchase on Friday, March 27th. If you are interested in a copy, please send Artistic Director Karen Barg an email through the website for further details on how to get one.  www.luminousstringquartet.ca

Be safe, be healthy and overall, please be kind to one another.

Sincerely,
Karen and Luminous

If you have order inquiries please email help@centennialconcerthall.com

-------

Luminous String Quartet "I DID IT FOR LOVE - A Canadian Classic Rock" Compilation CD release party at Centennial Concert Hall in Winnipeg. Tickets on sale Friday, January 17 at 1pm, centennialconcerthall.com and at the box office 204-949-3999. Please note this performance takes place in the lobby. 
Join Artistic Director and Arranger Karen Barg and Winnipeg's own Luminous String Quartet for the premiere of their first CD "I DID IT FOR LOVE – A Canadian Classic Rock Compilation". A native of Winnipeg, Karen has arranged music by iconic Canadian rock bands and artists (true to their original recordings) to create a genuinely patriotic compilation. A night of rockin' out and singing along with the classics, with special guest MC Beau Fritzsche from 99.9 BOB FM who will offer background and history of the bands and their songs. 
Other
Patrons of all ages require a ticket for entry
No refunds or exchanges
Please note this event takes place in the lobby.
Rush seating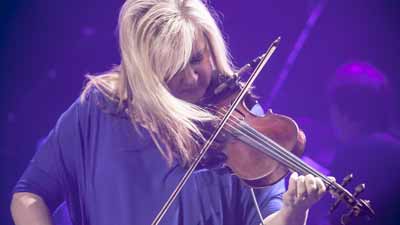 Centennial Concert Hall
555 Main St, Winnipeg, MB
Tickets at 204-949-3999
centennialconcerthall.com
Date:
March 27 | 7:30 pm
Postponed new date TBA
On Sale date
January 17 | 1:00 pm